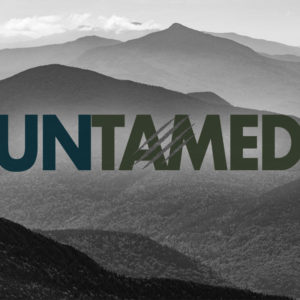 Brenna Galdenzi discusses grassroots activism and what it takes to start your own campaign for the animals with elephant activist, Ashley McAvey.
New York Court Upholds State Ban on Ivory, Rhino Horn Sales - Center for Biological Diversity

Center for Biological Diversity: NEW YORK— A federal court in New York on Friday upheld the state's ban on sales and in-store displays of elephant and mammoth ivory and rhino horn — rejecting claims that the ban was unconstitutional. The Art and Antique Dealers League of America and the National Antique and Art Dealers Association of America challenged the law in 2018.
Take action! Watch this 6 minute video, share, and send a polite email to Sen. Sirotkin at msirotkin@leg.state.vt.us and ask his Committee to please pass S.29 (which will ban the sale of imperiled wildlife parts in the state of Vermont--- this is needed because federal law cannot and does not govern trade that happens within a state) in January 2020!
QUESTIONS AND ANSWERS:
Q:  Why do states need to take action? Aren't there Federal Regulations already? 
A:  Poaching still exists because of markets at the state level.  This is why 9 states have already taken action. Federal regulations were not designed for intrastate trade—intrastate trade being the smaller items that you see at antique shops, flea markets, and auction houses.  While smaller items with lower amounts of ivory may be minimal in a federal (import, export, interstate) context, that doesn't mean those findings apply to retails sales at the intrastate level. Many items that contain ivory that are sold at state retail level are not solid ivory, but items that contain "de minimis" amounts of ivory (inlays, accents, etc). In other words, imports/exports/interstate items generally come in bulk, but retail items at the state level often contain smaller amounts—yet make up a robust trade when combined with all of the other states without laws on their books.Clearly, federal laws are not doing their job of preventing extinction.  Federal laws are also broad and have loopholes and only look at import/export/and interstate trade and only some species. In the case of ivory, for example, federal agents only capture 10% of ivory coming in which means 90% is seeping in and where does it wind up? At the state level. This is true for all animal species' import- simply not nearly enough agents to look through all tankers and imports at various ports of entry. Then it winds at at the state level for commercial transactions and if there are no state laws (as is the case in VT), anything goes, trade occurs, the killing is perpetuated. Also, for species like Giraffe, Trump recently denied their Appendix listing at the federal level-- and they are far worse off than even elephants. Less than 95,000 left in the world in the wild.  You can freely buy giraffe bracelets and giraffe bone gun handles which is perpetuating their slaughter. Vermont says not in our state!  
The global ramifications of extinction are huge (economic, moral, ecological) and the animals listed on H.99 and S.29 are there because they are the most HIGHLY trafficked species.This is not about what our favorite species are-- it is a bill about the animals that are being most exploited, most decimated because of greed and wildlife trafficking, the 4th largest illegal trafficking in the world. Thus, when federal laws are not "working", states have an obligation to step in. This is about the 4th largest illegal trafficking in the world! And Vermont's DUTY to do our part to stop it.   
To the argument, "But there is practically no ivory or other species' parts in the state anyway?"  Answer: GOOD! Then making this into law should be easy as it won't affect many people. We should do this and move on!  And IF we had a once-large market (like CA, Hawaii, or NY/NJ), that still shouldn't stand in the way-- as those states ALREADY took action realizing the moral obligation (putting aside their larger state marketplace) and are doing fine!  If anything, they knew they had to make the law for their large markets!  
For folks who say, "Ok, so if VT is a a small market, it won't make a big impact anyway!" To that we say, once states start closing markets, trade migrates to states with no or lax laws-- our neighbor NH has already done this... and many many states have it on the tables. The time for VT is now, to be the 11th state (not the 39th!), to support the other states that have done the right thing and to be sure WE don't become a target for increased trade b/c we don't have a law! 
LINKS ON 2016 VERMONT IVORY BILL (H.297):
Effort To Ban The Sale Of Ivory In Vermont Falls Short, Vermont Public Radio, May 4, 2016
http://digital.vpr.net/post/effort-ban-sale-ivory-vermont-falls-short#stream/0
Elephant defenders decry 'loophole' in ivory ban compromise, Vermont Digger, April 20, 2016
https://vtdigger.org/2016/04/20/elephant-defenders-decry-loophole-in-ivory-ban-compromise/
Pianos and elephants clash at Statehouse, Burlington Free Press, April 9, 2015
https://www.burlingtonfreepress.com/story/news/politics/2015/04/09/vermont-ivory-ban-bill/25548043/
With Elephants Dying, Vermont Considers Ivory Ban, NECN, March 17, 2016
https://www.necn.com/news/new-england/With-Elephants-Dying-Vermont-Considers-Ivory-Ban-372499862.html
Ivory Free Vermont releases new youth-led film project, The Citizen, February 26, 2016
http://www.thecitizenvt.com/2016/02/26/ivory-free-vermont-releases-new-youth-led-film-project/
Speaking up for Elephants: Reflections on Vermont's Ivory Sales Ban Hearing, National Geographic, April 17, 2015
https://blog.nationalgeographic.org/2015/04/17/speaking-up-for-elephants-reflections-on-vermonts-ivory-sales-ban-hearing/
FIND YOUR REPRESENTATIVES AND SENATORS
Please take action and help stop the sale of imperiled wildlife!
Contact your specific Vermont State Senators and ask them to support S.29 to restrict the sale in Vermont of products and parts of the most at-risk species.
Find your legislators here: https://legislature.vermont.gov/people/